In 1987, two practicing physician cardiologists formed a new company, Pressure Products.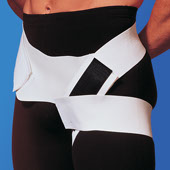 Faced with the clinical problem of post-catheterization secondary hemostasis, Dr. Paul Kurth, an invasive cardiologist with significant experience in cardiac catheterization invented a unique pressure bandage, the HOLD device. This Hemostatic Occlusive Leverage Device (HOLD), along with other products for secondary hemostasis, was successfully brought to market.
Along with his partner, Dr. Bruce Goldreyer, a clinical electrophysiologist and inventor, products specific to the area of cardiac electrophysiology came next. SafeSheath provided the first peelable hemostatic introducer for

pacemaker and defibrillator lead placement. SafeSheath established a new standard for lead introduction and forever changed not only the implant procedure but the risks associated with it.
With the advent of cardiac resynchronization therapy, devices for lead delivery to left ventricular epicardial locations were required. In the late

1990's, Pressure Products introduced SafeSheath CSG coronary sinus guides. With the vast clinical expertise of Dr. Seth Worley, a uniquely shaped splittable, hemostatic CSG was developed. The addition of soft-tipped braided lateral vein introducers and the use of telescoping introducer systems resulted in a superbly versatile clinical tool for Biventricular pacemaker lead placement.
The increased use of transseptal puncture for left sided access during ablative procedures resulted in the development of the SafeSept, the first significant advance in left atrial access since the Brockenbrough needle. A unique transseptal guidewire, the SafeSept allows over the wire access to the LA while preventing inadvertent pericardial or aortic puncture.
These physicians and the company they started continue to explore the development of innovative medical products with one goal in mind: vascular access with improved patient safety.